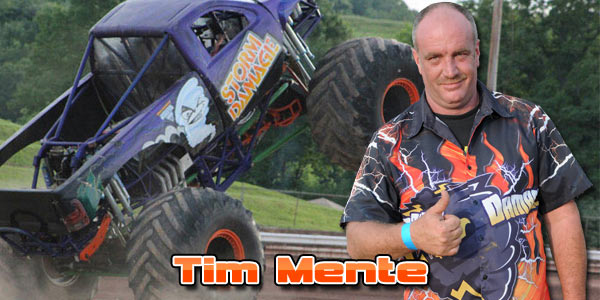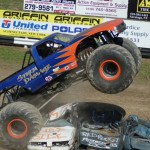 Tim Mente has been behind the wheel of a monster truck for years, but the tree removal business was his first passion. Building and running two successful businesses is no easy task, but Mente thrives in a fast-paced environment and adjusts to change quickly. Starting out, he bought a pre-used monster truck and campaigned it until he realized it was time to move forward, always getting the most out of what he had. When the time came, Mente spared no expense in creating the ultimate Storm Damage monster truck, and the results speak for themselves—Team Storm Damage Racing won 2010 Most Improved Team at the Monster Truck Racing Association (MTRA) Awards Banquet, something Mente does not take lightly.
"We have great competition every weekend on the track, but to be recognized by our peers as the fastest rising team in the industry—man, I just can't put it into words how special that is," said Mente.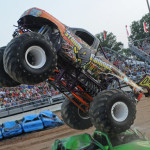 Eventually it came time to expand the team due to demand, and another brand new truck, Hurricane Force, was built and debuted to great fanfare and success. Fans were able to connect with the wild images and great attitudes behind both trucks, as Steve Thompson and Mente formed a dynamic duo on and off the track working long hours to keep the trucks in top shape.
"When you perform in front of 70,000 people at a show, your equipment and its appearance are both extremely important. We have television crews filming us, and we realize the importance of looking good on and off the track for our fans and sponsors."
When Mente isn't tearing up race tracks across the country, he's helping what has now become a booming tree business, as the licensed tree expert can attest—he can't do it alone.
"I wouldn't be anything without the great help we have, both with monster trucks and tree removal," said Mente. "I am always honored and appreciative of anything I get."